Above and beyond
In uncertain times, your communication and security are paramount. We can upgrade your email hosting to Microsoft Exchange
Recital: Attention & Memory
ADHD Assistive Technology
You drift onto auto-pilot and get lost in time. You repeat embarrassing and sometimes-dangerous mistakes. You lose your keys and glasses and burn pots dry. You've let your family and yourself down at times

Uninspiring tasks have gone stale on your to-do list with no drive to see them through, but once something's urgent and past due, you spring into action

You live as a pinball experiencing more consequences than growth. You develop a reputation for negligence and unreliability. People take it personally that you can be forgetful and slow
Think of somebody you admire. Were they by your side 24/7 to coach and guide you, wouldn't life be easier that way?

You're coming to terms with loss inspired by ADHD —I understand your pain.
I develop systems that make you super-human

It's time to live better!
Business Application hosting and administration as a service

Timetable Maker
, the best free online schedule builder
We needed a quick and easy way to create and share attractive timetables —a universal application for education, small business, self-help, and beyond.
We needed it done right, so we did it ourselves!
Timetable Maker Pro
is our paid service that unlocks additional features.
—create unlimited timetables, send your contacts email invitations, track delivery, customize URLs and more!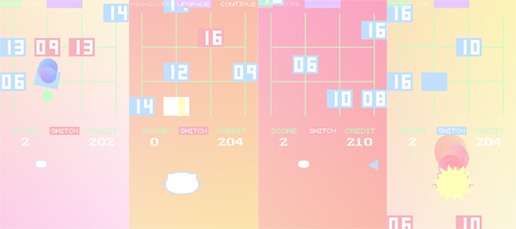 Mew Pew - Endless Invasion
is our game for iPhone. Shoot down the tiles and avoid their attacks! Collect in-game credits to power up and continue for a higher score —challenge your friends! Can you keep up?
Update: Mew Pew is

no longer available

, but the merch is!
About

OCDran was founded in 2013.
Located in Ontario, Canada